Evolution Wheels
Time saving & airless pivot irrigations tires from R&K Irrigation in Grand Island Nebraska. Worry less about keeping pivot tires inflated with Evolution Wheels unique concave tread profile. Repair pivot tires with a wrench out in the field. Self cleaning technology to get mud off your pivot tires.
Available for traction, serviceability, and flotation in the EWRS-PIVOT or EWRS-PIVOT-XT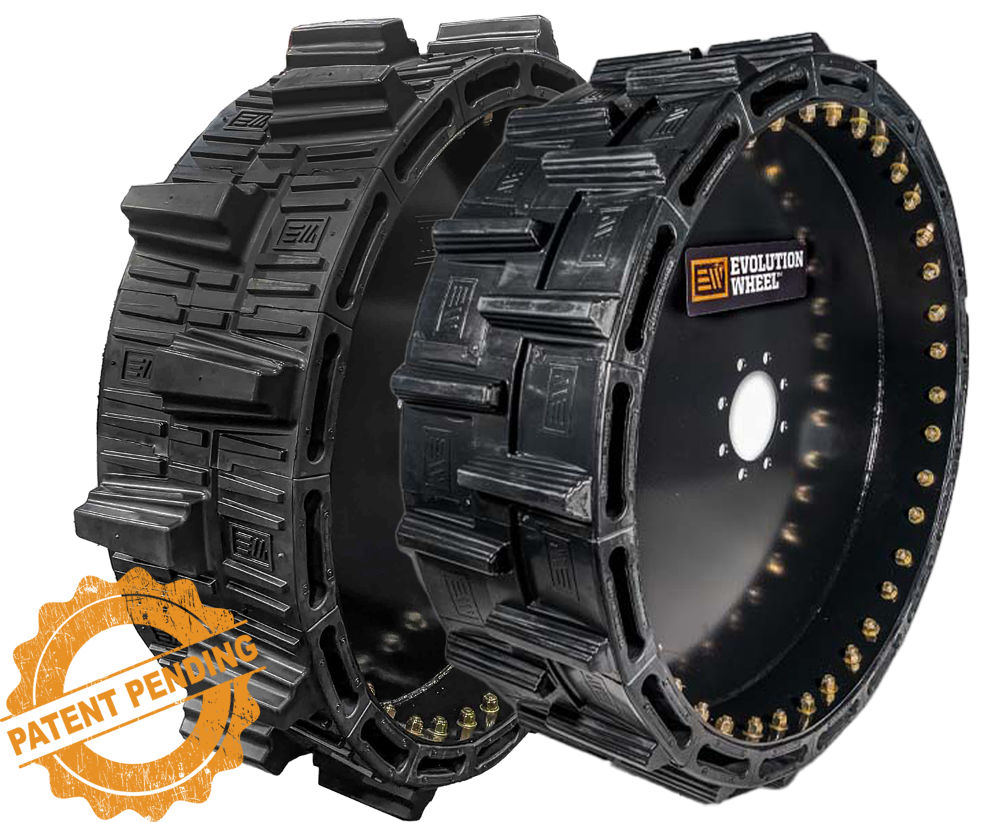 ---
EWRS-PIVOT 14.9-24
Overall Diameter: 48 in
Width: 14 in
Wearable Tread Depth: 40/32nd
PIVOT XT 14.9-24
Overall Diameter: 51 in
Width: 14 in
Wearable Tread Depth: 80/32nd
---
Leading Airless Technology Solutions
Introducing our airless pivot tires, EWRS-PIVOT and PIVOT-XT Series, to the irrigation market. It will be easier for you to take care of other farm-related issues without worrying about flat tires.
Solution for Rutting
With their unique concave tread profile and bi-directional tread pattern, our pivot tires reduce rut formation by retaining mud beneath the tires. As opposed to pneumatic irrigation tires that push mud out from underneath the tire and cause ruts.
Time-Saving Serviceability
In spite of the fact that repairs aren't expected, we plan for them anyway. You can replace a damaged segment with just a 15/16″ wrench, making it durable and serviceable at the same time.
Innovative Self-Cleaning
We offer pivot tires such as the EWRS-PIVOT and PIVOT-XT Series with self-cleaning technology. The tires are designed with a unique core hole geometry to actively get rid of mud. As a result of this design, the tire has a larger contact surface with the ground in order to increase its flotation.
---
Check out Evolution Wheels on Customer's Machines